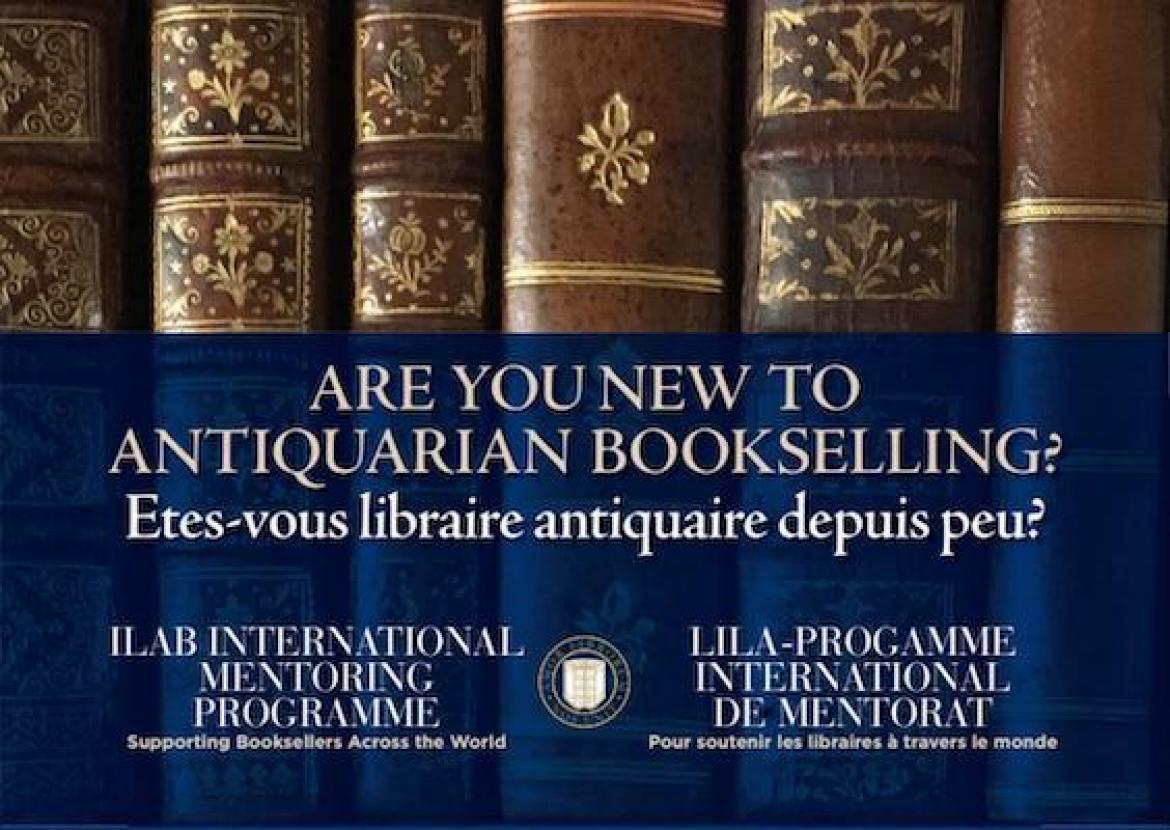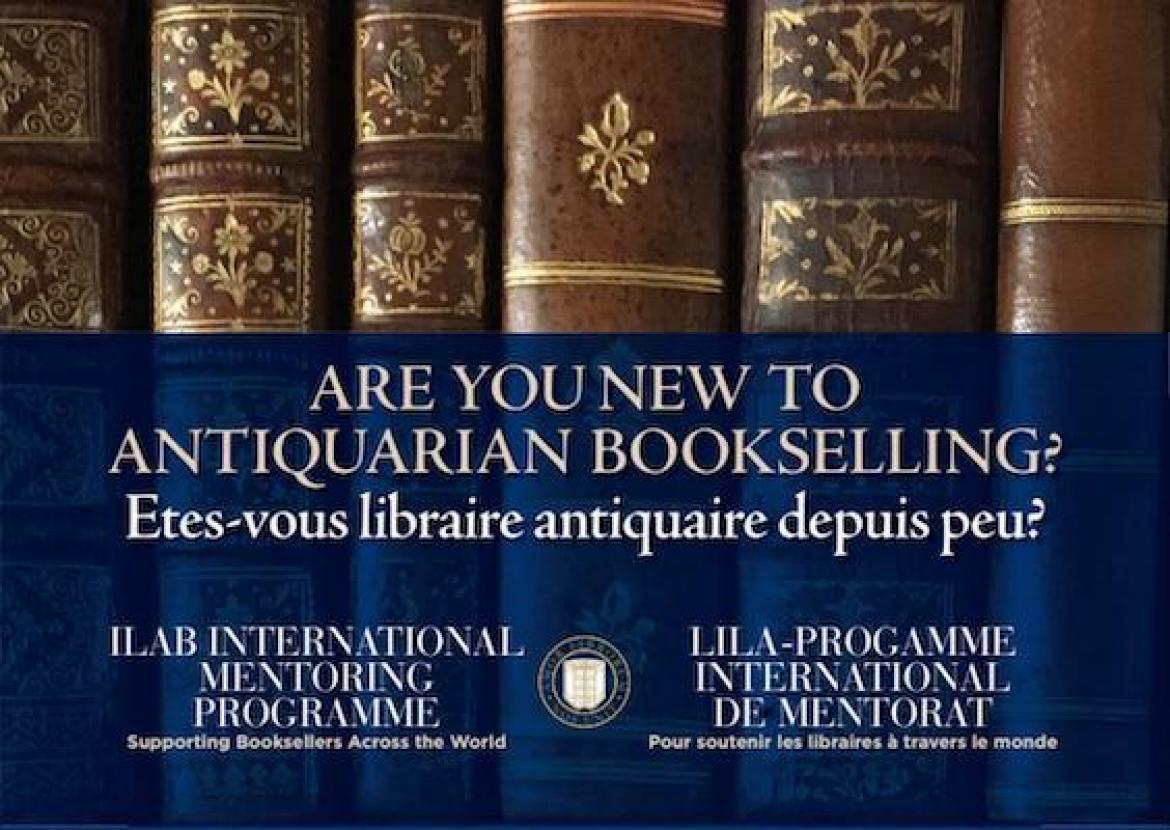 Are You New to Antiquarian Bookselling? Have you recently become a bookseller?
Would it help if you could get regular advice from an experienced ILAB antiquarian bookseller in your field?
The International League of Antiquarian Booksellers ("ILAB") has launched a free Mentoring Programme to help young or recently established booksellers throughout the world. The aim of the programme is to offer support and advice when it is most needed in the early days of a bookseller's career.

Experienced ILAB specialists are offering their time as unpaid mentors on all aspects of antiquarian bookselling: buying and selling, whether from bricks-and-mortar or on the internet, cataloguing, day-to-day operations, and book fairs.

Whether you are looking for specialized advice from a dealer on the other side of the world, or face-to-face discussions with one closer to home, the ILAB Mentoring Programme may be for you.

A link to the current list of mentors and their specialities can be found in the Education section on the ILAB website. For more information and an application email ILAB